Moving Beyond School.
Thinking Without the Box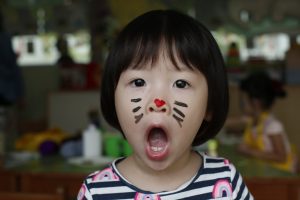 UCSI Child Arts and Crafts Centre is one of its kind in Cheras. Our lessons are specially designed for children aged 3 to 12 years old.
UCSI Child Arts and Crafts Centre plays a crucial role in developing children's skills to experiment, invent and create their own work, or use materials with creativity. Experiences in art, crafts and designs enable children to learn how to reflect critically on their own and others' work. In our lessons, they learn to think and act as artists, makers and designers.
UCSI Child Arts and Crafts Centre allows children to use and understand the properties of a wide range of tools, machines, materials and systems. It provides children, young people and lifelong learners with regular opportunities to think imaginatively and creatively and develop confidence in other subjects and life skills.
All our children's crafts are quick and easy, requiring minimal equipment and materials, and offering satisfyingly final creative master pieces.
We have hundreds of crafts for children at our creative bank, many adaptable to suit different ages and abilities working well with individual children or a large group. Crafting with children is all about having fun, experimenting, taking ideas that you see and adapting them to suit
what you have available and what you think your children would enjoy most. It is always a good
thing to be prepared!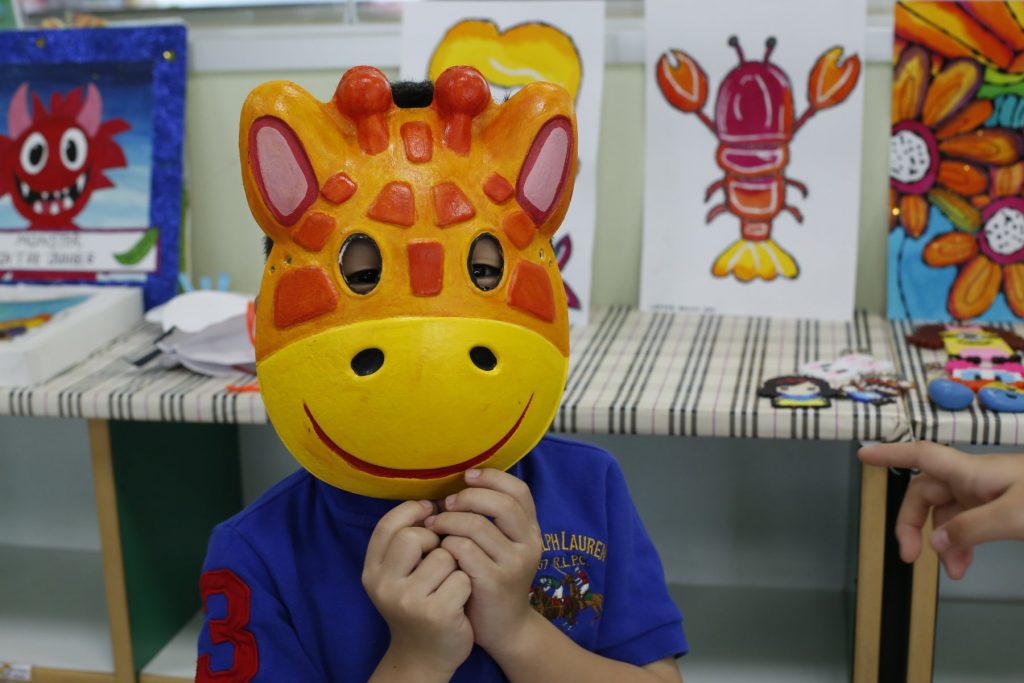 Arts, crafts and designs with S.T.E.A.M. elements are important topics for challenging your children to share ideas, experiences and imagination, as well as teaching them to use a range of materials creatively.
Our art resources can be used in lesson plans to meet learning objectives centred on children.
They learn various drawing and colouring techniques, mixed media colouring, painting (watercolour, acrylic, etc.), sketching, and crafts to help them develop a solid foundation of creativity as well as create awareness and promote interest in art. Guided according to the individual's learning ability and perception levels, there will be no fixed syllabus and every student will be given different artwork in each class, which is suitable for them.
Besides, they are also given opportunities to express their ideas and imagination during their classes, which in turn will help them produce their own UNIQUE artwork even though they are given the same tasks.
Preschool Arts & Crafts Course
3-6 years old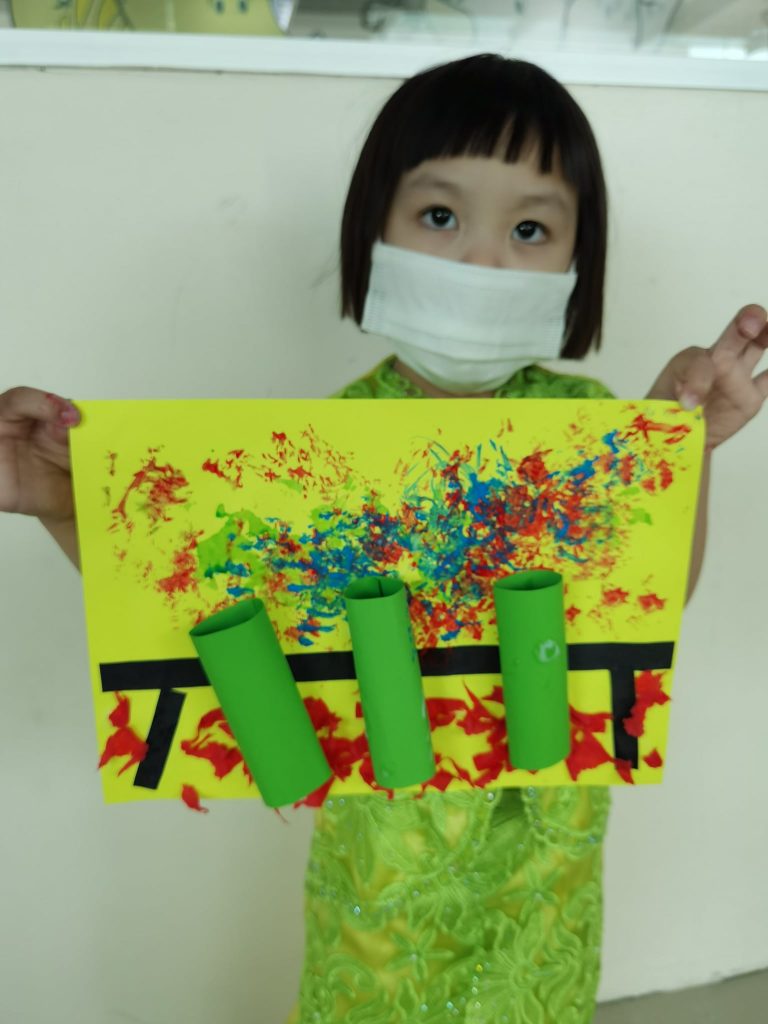 The emphasis is on children sensorial and imaginative development. In this level, our lessons allow children to learn space arrangement, order and sequence.
Learning how to be disciplined, having social manners and following instruction will be part of the learning process as well.
Young learners will improve their motor skills by handling small objects, and through cutting and folding techniques.
Be patient and staying focused will be our other main learning objectives at this level.
This level involves art and crafts works that are relatable to storytelling as part of literacy and communication
learning.
Primary Arts & Crafts Course
7-12 years old
Develop appreciation in children and encourage their engagement in arts, crafts and designs which blend with science, technology, engineering, arts and mathematics (S.T.E.A.M.). S.T.E.A.M. fosters creativity, innovation, and economic growth.
Explore the true potential from these perspectives:
Intellectual
Aesthetic
Psychological
Creating Craft with different materials
Presentation of the master piece.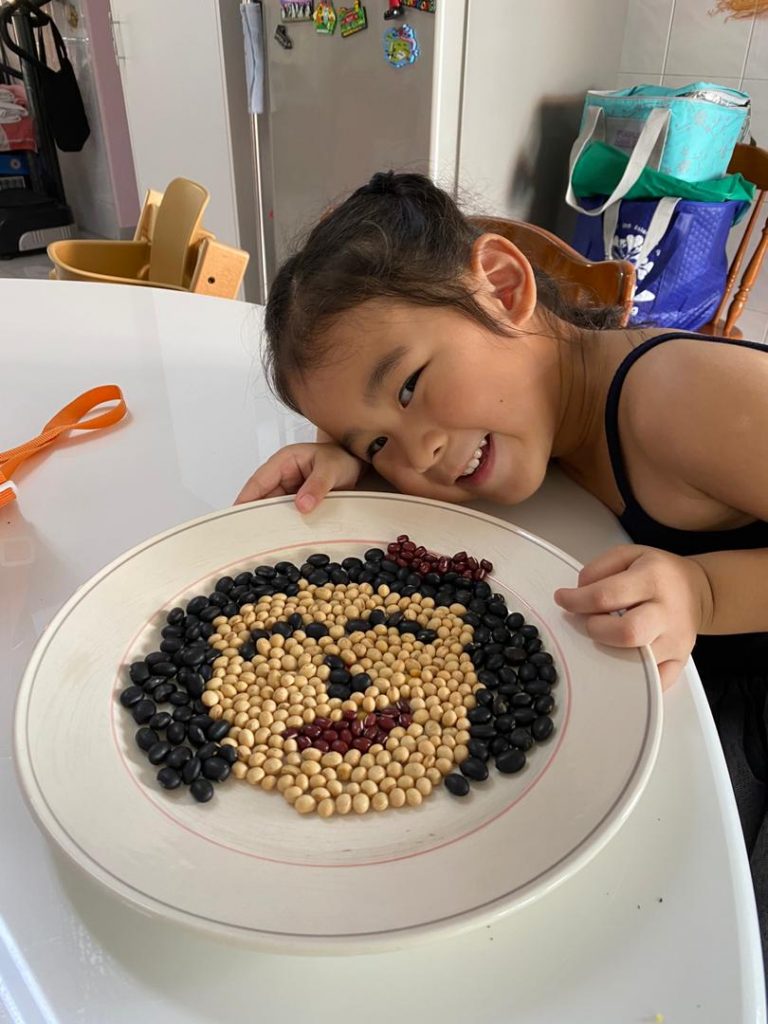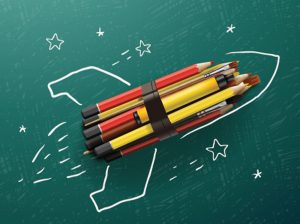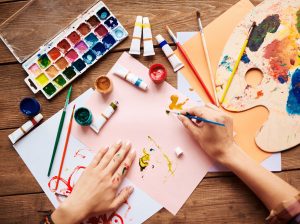 Arts and crafts are important for learners of all ages. In order to allow children to explore their imagination, lessons consist of unstructured activities. Children could create vivid paintings and express themselves with colour and brush strokes when they work on art projects. Children also learn symbolic communication through the art they create. Children also create craft through structured activities with a determined idea in mind. This helps them to build problem-solving skills, fine motor skills, social skills while working with teachers and other children. They could even develop their own craftsmanship interests, acknowledging own abilities and other people's strengths. During the process, they also learn to follow instructions, perseverance in completing tasks and finding satisfaction in results. This class is open to children aged 3 and above.
Artist painting with water colors
For free trial lesson arrangement, Please contact 012-2488448(Boon) or email to

[email protected]