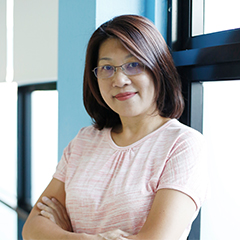 Chew has always been passionate about early childhood education. She started her teaching career at kindergarten after deciding that she could be able to teach and inspire more children than both her own at home as a housewife.
She has been on multiple early childhood education courses and seminars prepared either by the public or private sector, all in the efforts to ever improve on her methods in helping children to their first step of education.
Overall, she has been an educator for more than eight years. Her enthusiasm always rubs off on the children she teaches. At the same time she finds motivation and gratitude from the laughter her pupils make during her classes.
---