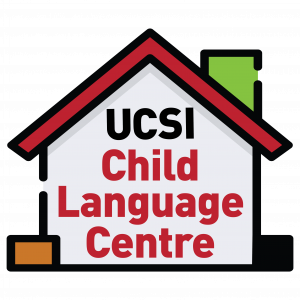 About Us
Welcome to UCSI Child Language Centre, the pioneer multilingual language centre for children in Cheras. The centre is fully operated by UCSI Child Development Centre, a strategic business unit under UCSI Group.
The centre aims to set forth a solid foundation for the targeted language acquisition, be it the mother tongue or the second language. We belief that the mastery of language is the most essential skill we develop because acquiring further skills depends on our comprehension of the language. Mastery of a language enables children to read, write, listen, and speak competently.
Our Value
Based on the Critical Period Hypothesis (CPH) of early brain development, the early years are the golden age of literacy which language develops swiftly and after which language acquisition is much more difficult. Our experienced teachers provide stimulating activities using a child-centred approach to develop children's interest for languages and at the same time eliminate fear of learning languages. Becoming multilingual opens the door to more communication and more opportunities in later life.