Chinese New Year is an annual 15-day festival celebrated at the beginning of a new year on the traditional lunisolar Chinese calendar. It is celebrated in China and communities that house Chinese communities around the world. It has been a tradition in UCSI Child Development Centre for the children to experience the Chinese New Year festivities throughout the week leading up to a day filled with celebratory events. This year, the children experienced it through a different lens due to the Covid-19 pandemic in which the celebrations were toned down in accordance to the SOPs set by the government.
On the day of the celebration, children dressed up in their traditional Chinese attire and they were all seated in their respective classes while the celebrations were live-streamed to limit physical contact between the teachers and the students. The celebrations were led by one of the teachers named Coral and who was assisted by all the respective class teachers. The event kicked off with a singing performance by 4 year-old children. After that performance, the girls demonstrated the ribbon dance that they had been practising for over a week. They performed the ribbon dance to the song "Ying Chun Hua" (迎春花) – The Winter Jasmine) which is a song that celebrates the blossoming flowers in the Spring welcoming the new year.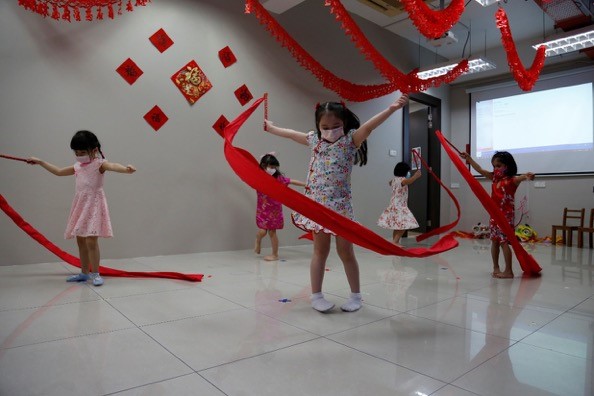 Besides the singing and the dancing, the children were also given the opportunity to recite poetry that was closely related to Chinese New Year traditions and the mythology behind it.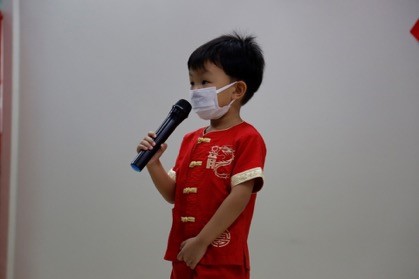 A Chinese New Year event would not be complete without the performance that holds the essence of Chinese New Year, which is the lion dance. Lion dances play important roles in Chinese mythology as they represent joy and happiness. The beating of the drums, cymbals and gongs alongside the lion dance movement are performed to bring luck and to get rid of the devil. After a few weeks of training, the little lion dancers pulled off the lion dance perfectly thus bringing everyone into a festive mood.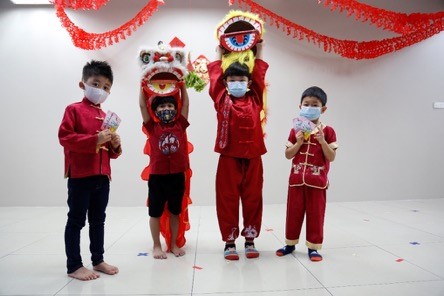 Once the performance session of the celebrations was over, it was time for the children to make a visit to the makeshift Chinese New Year flower fair that was set up by the teachers. These stations sold many different Chinese New Year items including the souvenirs that were made by the students themselves in class earlier that week. The children took turns to visit the flower fair to minimise physical contact.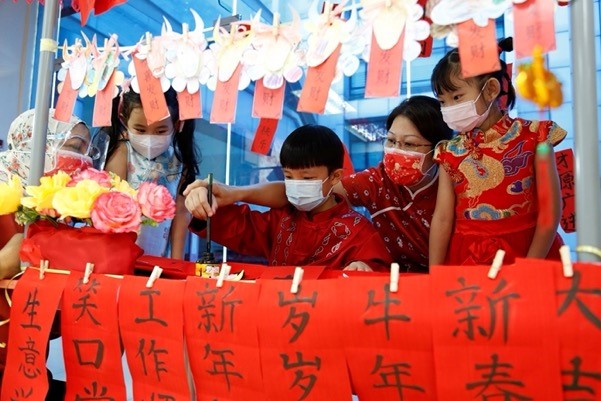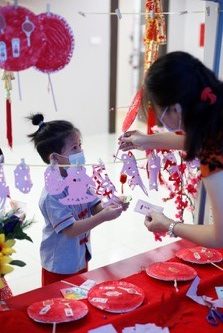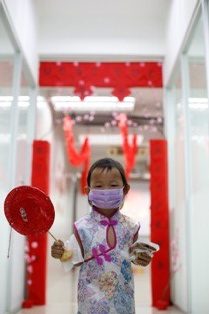 At the end of the day, it was successful event that taught the children the many aspects of celebrating Chinese New Year. The children got to experience celebrating Chinese New Year with their friends and cherished these memories forever. From making their own souvenir to performing traditional Chinese dances, the children got to have a first-hand experience making it a great learning opportunity for them.