On 22 January 2020, UCSI Child Development Centre (CDC) located at Cheras had organised its very first big-scaled Chinese New Year celebration together with the entire CDC family, which includes children and staff members. Despite the event being held on a Wednesday, the centre had a good turnout as a large group of parents and their children made their way into the hall.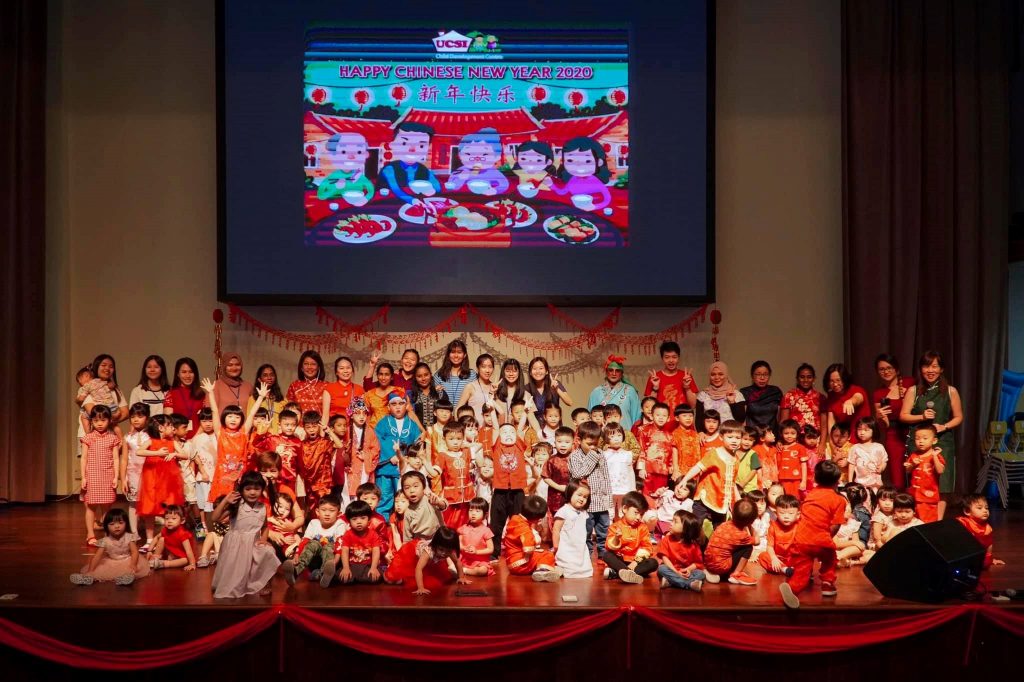 Adding to the excitement of the celebration was the centre's first ever children-teacher collaboration for the performances, which began with a lion dance by two children who were led by Teacher Zalikha. The highlight of the event was a cross-cultural Beijing Opera Show named "A Tale of Immortal Grass", which was presented by Teacher Esther and two other children with the objective of cultivating respect of other cultures while living in a multi-ethnic country.
The following performance was a sketch called "The Great Race", which showcased children of mixed age groups as they presented a story of a race organised by the Jade Emperor who invited all the animals in the world to take part in order for him to select the 12 winning animals that would eventually become the Chinese Zodiac signs. Despite being a simple performance, the sketch was informative, particularly for those who may not have known the origin of the Chinese Zodiac.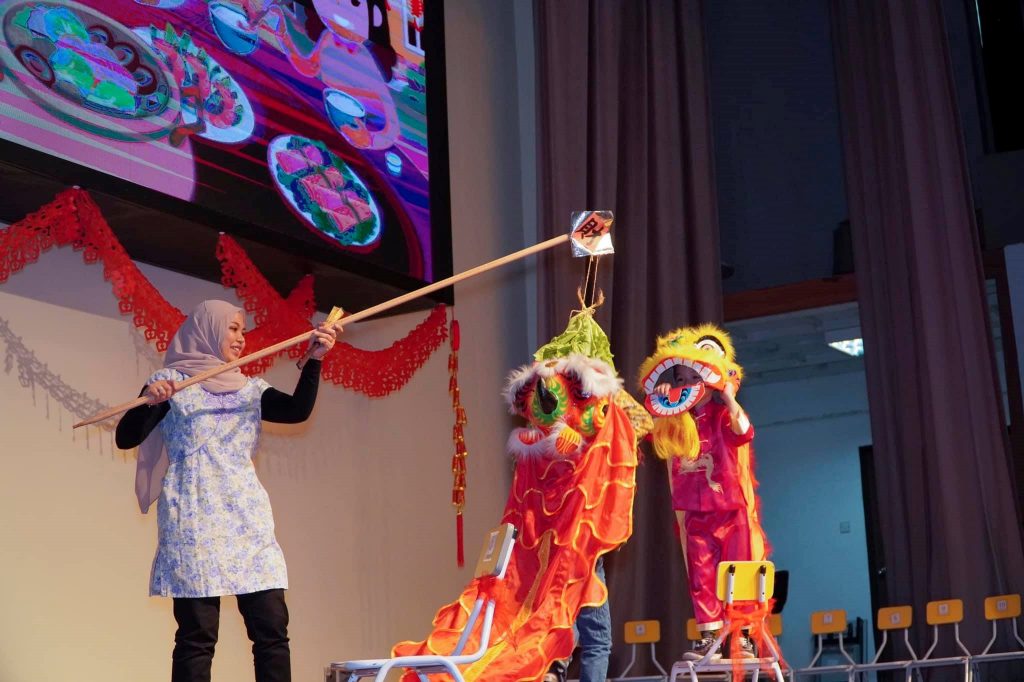 By early afternoon, the event ended with a children choir performance. It was a proud moment for many parents, as countless photos of the children singing were taken with their mobile phones.
As the celebration came to an end, our preschool teachers and children gathered on stage for group photos. The large turnout and positive responses from the attendees were proof of the success of the event, with preparations having taken place since December last year.