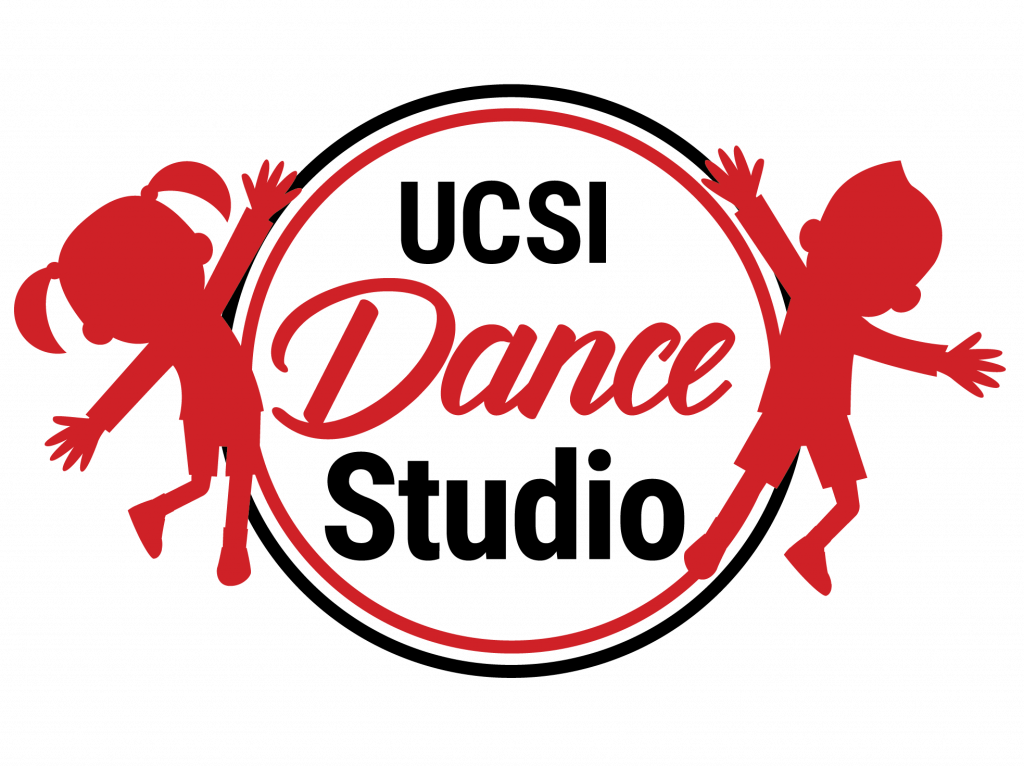 About Us
Welcome to UCSI Dance Studio.
UCSI Dance Studio is the extended enrichment school of the UCSI Child Development Centre, where we care for children aged 2 and above.
We are located at Cheras, Taman Taynton View. Our dance studio is located inside the UCSI Child Development Centre.
We believe in making dancing fun, and we support this by teaching techniques and styles through entertaining and interactive classes. Our teachers are all young, enthusiastic, fully qualified and experienced in both teaching and performing.
Learning to dance can benefit your child in a number of ways, improving posture and balance, while encouraging concentration, creativity and musicality. Our dance classes nurture these natural skills and encourage children to gradually grow as they learn a variety of dance forms.
We treat each child individually, whether they just want to have fun, focus on exams or even make a career of dance. We can help them achieve their goals.
We understand that the social aspect of dance lessons is just as important as the technique!
UCSI Dance Studio delivers classes in a safe, fun and friendly environment, helping each student find their feet in a stimulating environment.
Our Way of Teaching
The child-centred learning approach covers:
Individual physical exploration allowing children to gain body awareness and self-expression.
Cultivating collaborative approach by teaming up with partners engendering trust, openness and communication.
Working with larger groups subsequently instilling leadership, co-operation and collaboration.
Developing capability by evaluating one another's work inviting critical thinking, mutual support and problem-solving.
About Our Programme
Beginner Level
At this level, we start our dance programme with Drop Conditioning (DC) lessons which coach the students in the foundations of dancing.
The foundation is an introduction towards the delights of dancing. This level consists of an exciting syllabus to coach students on the basic fundamentals of dancing. From learning about how each body part moves to developing their body flexibility and strength, DC lessons guide students towards understanding how their body movesin their own unique and individual ways. In this level, students not only develop their discipline and confidence, but also learn about the various fundamentals of movement skills and explore the basic preliminaries in the world of dance.
Intermediate Level
The Intermediate Level brings the students towards a higher quality of core training which emphasises the details of DC lessons. It is a more advanced version of the Beginner Level DC lessons. The DC Intermediate Level encourages students towards building control over their own bodies to movein their own individual and creative ways, but with a higher sense of quality and self-control. For instance, students will explore basic music and counting patterns in the DC Beginner Level whereas in the Intermediate Level, students will master their sense of hearing, musicality and proper rhythm.
Advanced Level
The Advanced Level is where students are able to choose which dance style they would like to pursue. The Advanced Level is where the higher level of dance classes will take place. There are four different programmes at this level.
The first one is called Cool Kidz Zone (CKZ) where the fundamental styles in these classes consists of grooving and body movements. The CKZ consists of classes evolved around the African American culture such as hip hop, street dance, step dance and urban choreography.
The alternate entry programme would be the Bright Stars Zone (BSZ) which provides a more enjoyable and relaxing set of dance classes which allow students to have fun but at the same time become a professional. For instance, the Kpop class in this programme gives Kpop lovers the opportunity to learn their favourite dance routines and steps while becoming a true star at it. Then, there are the softer and expressive dance styles which are the Contemporary and Jazz classes. The Contemporary class emphasises on the fluid body movements and can be a mixture of several dance styles such as modern, lyrical and classical ballet. Jazz dance classes are a type of energetic and sassy dance which allow students to really express themselves.
Another alternate programme is dedicated to students who are interested in the world of cheers and stunts! This Cheerleading programme provides a platform for students to be able to compete in future cheerleading tournaments or become cheerleading sensations. Students will not only enjoy this exciting programme, but benefit from learning acrobatics, gymnastics, cheer moves and stunts.
Finally, the last option of the programme we offer is called the Pro-league Zone (PLZ) where we provide certified lessons in Ballet, Latin, Ballroom and Traditional dances. These qualified classes will certainly allow students to train and become professional dancers or just enjoy the thrill of learning a new dance they have always wanted to try. These accredited classes will turn students from newbies to experts.