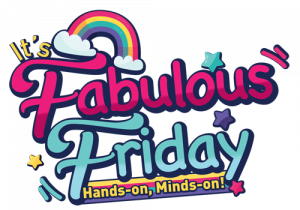 Hands-On, Minds-On
Hands-On, Minds-On is the core principle of the contextual teaching and learning approach specially designed by UCSI Child Development Centre. We advocate learning via hands-on experience whereby children construct meaning based on their own experiences.
We have been having "Fabulous Fridays" uniquely for our UCSI CDC children every Friday since 2018. It is a free-dress day where children may dress accordingly for the occasion, according to the theme of the day. The installation of thematic labs, contextual rooms for music and movement, purpose-built spaces according to themes as well as a child-friendly kindercooking lab greatly enhance the learning experiences.
Formal learning takes place from Monday to Thursday and this period serves as the build-up to Friday where our students apply what they learn in a fun way. Children learning is moving beyond classroom and workbooks. Observation assessment on children's participation during the hands-on activities complement the objective assessment in the classroom and yields a more comprehensive understanding of the child's progress.
Curious how we carry out our Fabulous Friday or wish to know more about our contextual teaching and learning approach? You may email to our Head of Academic Affairs, Dr. Chiah at [email protected]