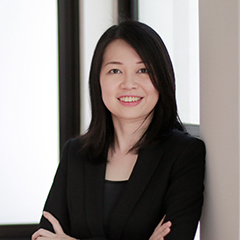 Head of Academic Affairs & Child Psychologist
Dr Chiah is an experienced child psychologist with a genuine interest in children and adolescence development, family and parenting. She pursued a Bachelor degree in Human Development, minoring in Developmental Psychology, and completed her Doctor of Philosophy (Psychology of Child Development). Throughout her academia endeavour, she has experiences working as a preschool teacher, children enrichment programme educator, grant research fellow, lecturer in tertiary education as well as management experiences as head of departments and deputy dean of a faculty.
Dr Chiah's main area of research is parenting and children's socioemotional development. She is actively involved in research and she has been disseminating her research work at both national and international conferences as well as in scientific journals and book chapters. At one of the international conference in Cambodia, her study of child temperament and parental attachment won an award for the best research presentation. She has also recently been enlisted as a conference speaker for an early childhood education.
With her strong passion in child development and her believe in life-long learning, she is currently pursuing an executive programme in the area of early childhood education.
---